Our new page is at http://www.skyhunter.com
[ Free Electronic Postcards ][ Main Links]
[ Other Links--Humor/Kids of All Ages/Kids Under 12 ][ SkyHunter Ranch ]
[ About Us ][ Email us ][ Search the Web ]

New!
from Marc Stiegler
Available from
Amazon.com



SkyHunter Ranch
Our second home, a 160-acre ranch located outside Kingman, Arizona, is high in the cool pines with panoramic views of the Colorado Plateau of Northern Arizona. This is where we lived for two years when we first moved to Arizona from Silicon Valley. Click on the picture icon to see the Ranch (hint: it's on top of the hill) and surrounding country, or here for other photos.



[ Free Electronic Postcards ][ Main Links ]
[ Other Links/Humor/Kids of All Ages/Kids Under 12 ][ SkyHunter Ranch ] [ Back to the Top ]




---
Last Updated: 25 November 1997
Webmaster: E. Lynne Stiegler Email us!
Other Stuff by Barry's Clip Art--Great Stuff!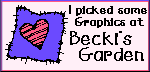 Becky's Clipart Page
And Mariano from Brazil!
You are visitor number &lt